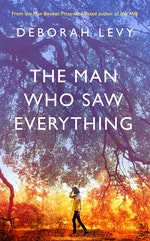 Small confession before I start this review, I have never read any books by Deborah Levy. I have had every intention of reading the likes of Hot Milk or The Cost of Living but just never got around to it. However, since devouring The Man Who Saw Everything that is all about to change.
We are introduced to a young historian, Saul, who let's just say, is very much about himself, it is almost like he has forgotten to look around and understand that others involved in his life have stuff going. He seemingly has forgotten about others. We are transported back to 1988 when Saul is hit by a car on the Abbey Road. Yes, that Abbey Road where the Beatles had their famous photograph taken which has been copied so many more times that I have lost count. He suffers no serious injuries, although a lot of changes in his personal life happens thereafter. His photographer girlfriend, Jennifer breaks it to him that she is leaving to move to America, whilst Saul is heading off to East Germany for a research project.  Whilst in East Germany, Saul falls in love with his translator, Walter Muller and his sister Luna, becomes obsessed with leaving East Germany she wants bigger better things with her life and does not see a future in East Germany. As we all know at that time in East Germany and the Cold War era it is filled with propaganda and surveillance which we are fully immersed in.
We are then whisked to 2016, Saul is hit by a car on Abbey Road and taken to hospital where he receives treatment. However, his world in 1986 and 2016 collide together with characters entwined in one another.
During both stories we understand the difficult relationships Saul has had with his father and brother, they are both authoritarian figures and seem to have differing opinions and views about Saul and his behavior, his appearance and his lifestyle. Saul's mother passed away so, he no longer has that person to go to. What you come to realise, is Saul pretty much either does not get on with people or relationships are very much on his terms. It seems people grow tired of him and worn out by his conduct, however, do turn up when he needs them the most.
You are often left wondering whether the accident has meant Saul is remembering his past and somewhat confusing this with the future or, when you read the novel, may interpret this in another way. That is the beauty of the book, it leaves readers with differing impressions and opinions. What I found fascinating and didn't really appreciate the complexities of the memory and how parts of your past can remain dormant somewhere in your brain and come to the forefront when you least expect it.
The complexities and multi-dimensional within the characters Levy writes are just fascinating. One minute I was feeling sorry for Saul the next I found him an incredibly selfish and arrogant, self-indulgent man and I kept flip-flopping between what I should be feeling. In the end, I am still not too sure and despite finishing the book a few weeks ago, whenever it crosses my mind, I continue to change my thoughts and perspectives. Clever writing.
After reading The Man Who Saw Everything, I was certainly left with a lot more questions to ask then I had answers for, but not in an annoying way, Deborah leaves you to continue to use your imagination to potentially reach a satisfactory conclusion in your mind. Sometimes, you may continue to ask yourself questions, which I just found provoking but yet beautifully satisfying that Deborah does not insult the intelligence of her readers and leaves a little for a spark of imagination in their mind.
The Man Who Saw Everything is a must read for all, and I believe this book will be in my top ten of the year reads!
About the Book
In 1989 Saul Adler (a narcissistic young historian) is hit by a car on the Abbey Road. He is apparently fine; he gets up and goes to see his art-student girlfriend, Jennifer Moreau. They have sex then break up, but not before she has photographed Saul crossing the same Abbey Road. Saul leaves to study in communist East Berlin, to months before the Wall comes down. There he will encounter – significantly – both his assigned translator and his translator's sister, who swears she has seen a jaguar prowling the city. He will fall in love and brood upon his difficult, authoritarian father. And he will befriend the shapeshifter Rainer, who may or may not be a Stasi agent, but will certainly return to haunt him in middle age.
About the Author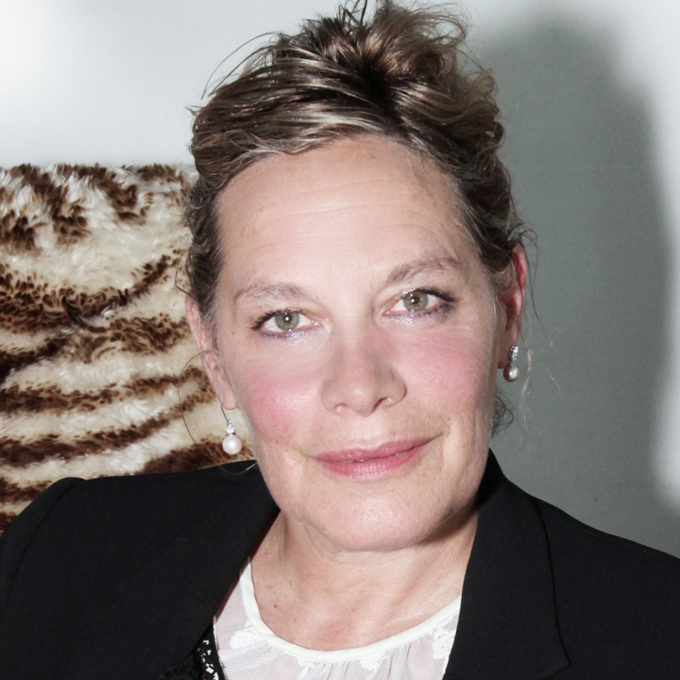 Deborah Levy is a British playwright, novelist and poet. She is the author of seven novels: Beautiful Mutants (1986), Swallowing Geography (1993); The Unloved (1994); Billy & Girl (1996); Swimming Home (2011); Hot Milk (2016) and The Man Who Saw Everything (2019). Swimming Home was shortlisted for the Man Booker Prize 2012; and Hot Milk was shortlisted for the Man Booker Prize 2016 and the Goldsmiths Prize 2016. Deborah is also the author of an acclaimed collection of short stories, Black Vodka (2013), and two 'living autobiographies', Things I Don't Want to Know and The Cost of Living. She has written for the Royal Shakespeare Company and is a Fellow of the Royal Society of Literature.
The Man Who Saw Everything is published by Hamish Hamilton and is available to purchase here.